INVEST IN PASS THE KEYS
Our Story So Far:
Launched in 2015 by two friends at London Business School, Pass the Keys has now grown and evolved into a new kind of property management company. Growing at 300% year on year, We now enable property owners and investors alike to unlock the power of short-letting. Offering a fully managed service, we list and then manage our client's properties on short-letting platforms like Airbnb, and enable them to increase their yields, and reduce their workload.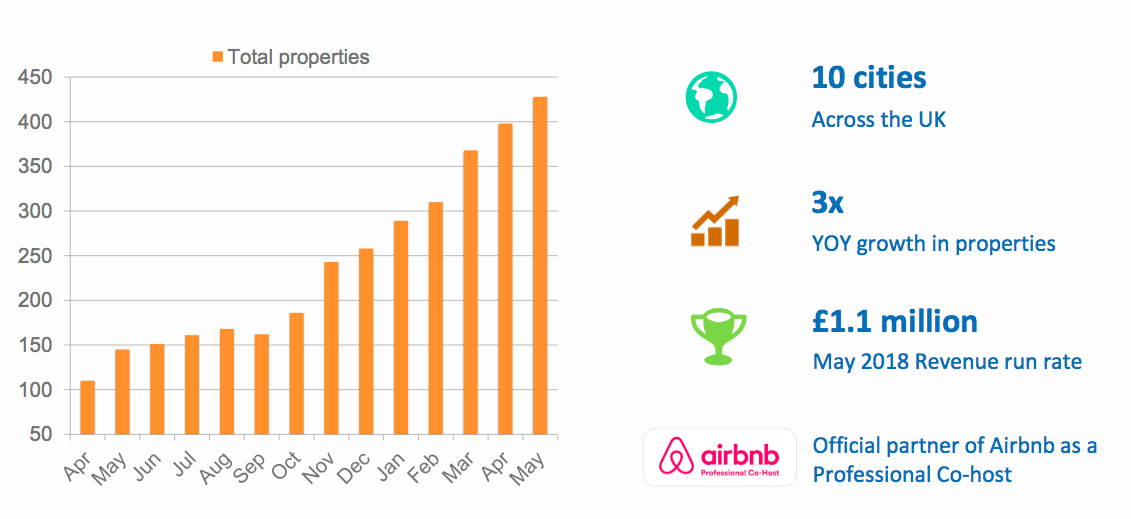 ---
Professional Co-Hosts:
We are now present in 10 cities, and expanding fast. Recognised by Airbnb, we are now proud to be one of the largest Professional Co-Host in the world, and enjoy the support of the $40bn dollar tech giant across many channels.
Being a professional co-host enables us to stay up to date and ahead of the competition in regards to the movements of the industries largest player. We are provided with official API access, marketing materials and daily support.
---
Our Technology:
It is technology that enables us to do what we do. Hosting hundreds of stays in March 2018 alone, we have had to develop incredibly sophisticated software to enable us to thrive. This has been built to grow, and this funding will be used to further develop this technology and ensure we can expand first into the thousands, and then tens-of-thousands bracket.

In the last year we have earned our clients more than £3m worth of bookings, received 80% 5 star reviews, and been written up in the Sunday Times, the Scotsman and more. We have increased our headcount from 15-35, and resolved 38,000 booking related tasks. Our clients receive 75% occupancy rate, and an average yield increase of 30%.


---
The Fundraising:
We are now entering a new phase in Pass the Key's life, and are excited about the future. We have reserved up to £500k for people to invest alongside our main investor - Talis Capital.
We already have more than £900k committed.
For more information you can visit our Syndicate Room page below. Note that the public campaign ends on August 5th!